The Cold Light of Day or The Cold Movie at Cinema ? Hahaha
Once again, I get to watch movies all thanks to
NuffnangMY.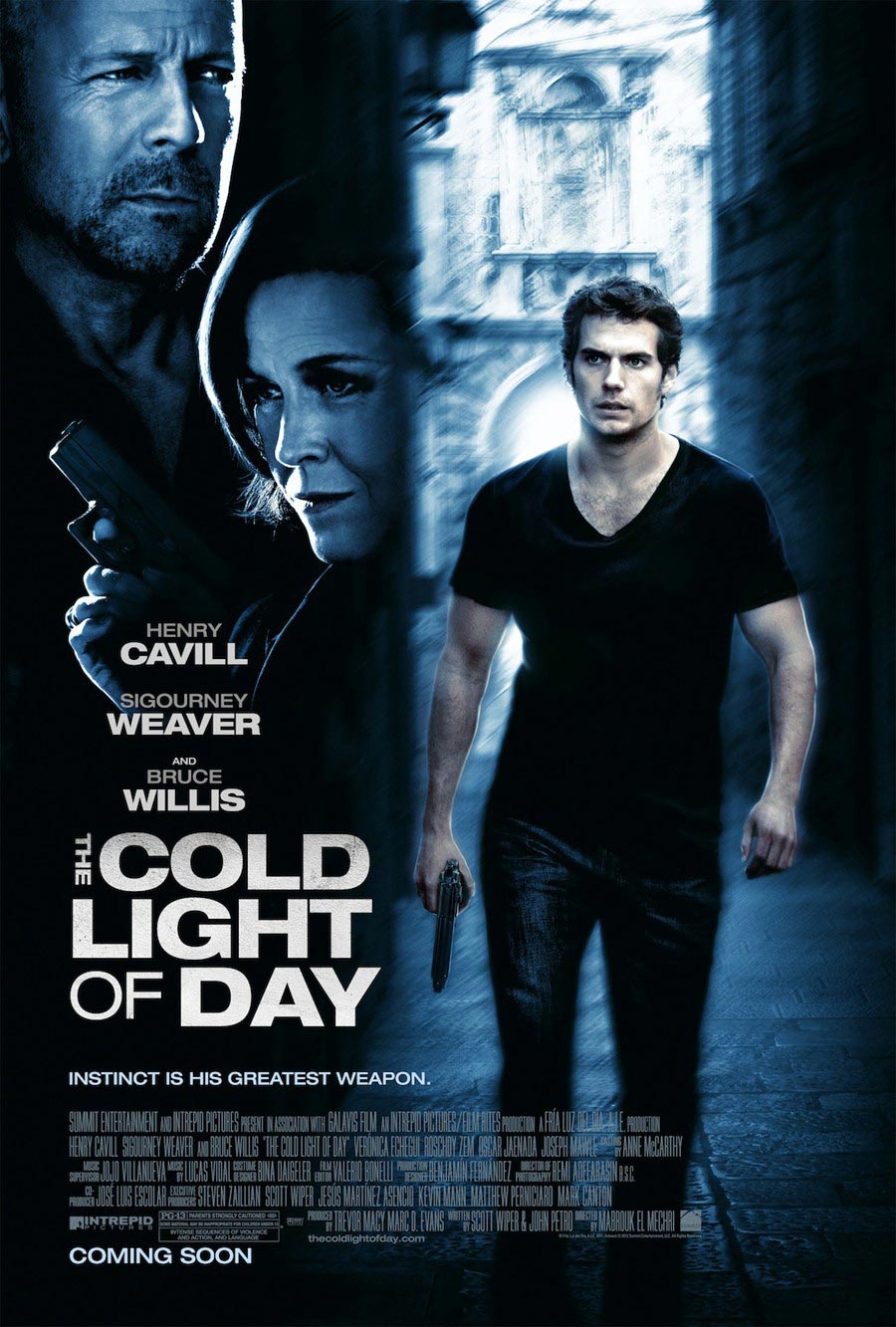 The Cold Light of Day (2012).
Title :
The Cold Light of Day
Language :
English / Spanish
Duration :
93 mins
Genre :
Action
Director :
Mabrouk El Mechri
Cast :
Henry Cavill, Bruce Wills, and Sigourney Weaver
Will family was kidnapped when they were on a sailing trip at Spain. Will tried to get in touch with the local police officer to report on the missing of his family members but he was introduced to Zahir who knows where his family was kept. Will ran away from the police officer smelling there is something wrong going on and ended up with a car crashed.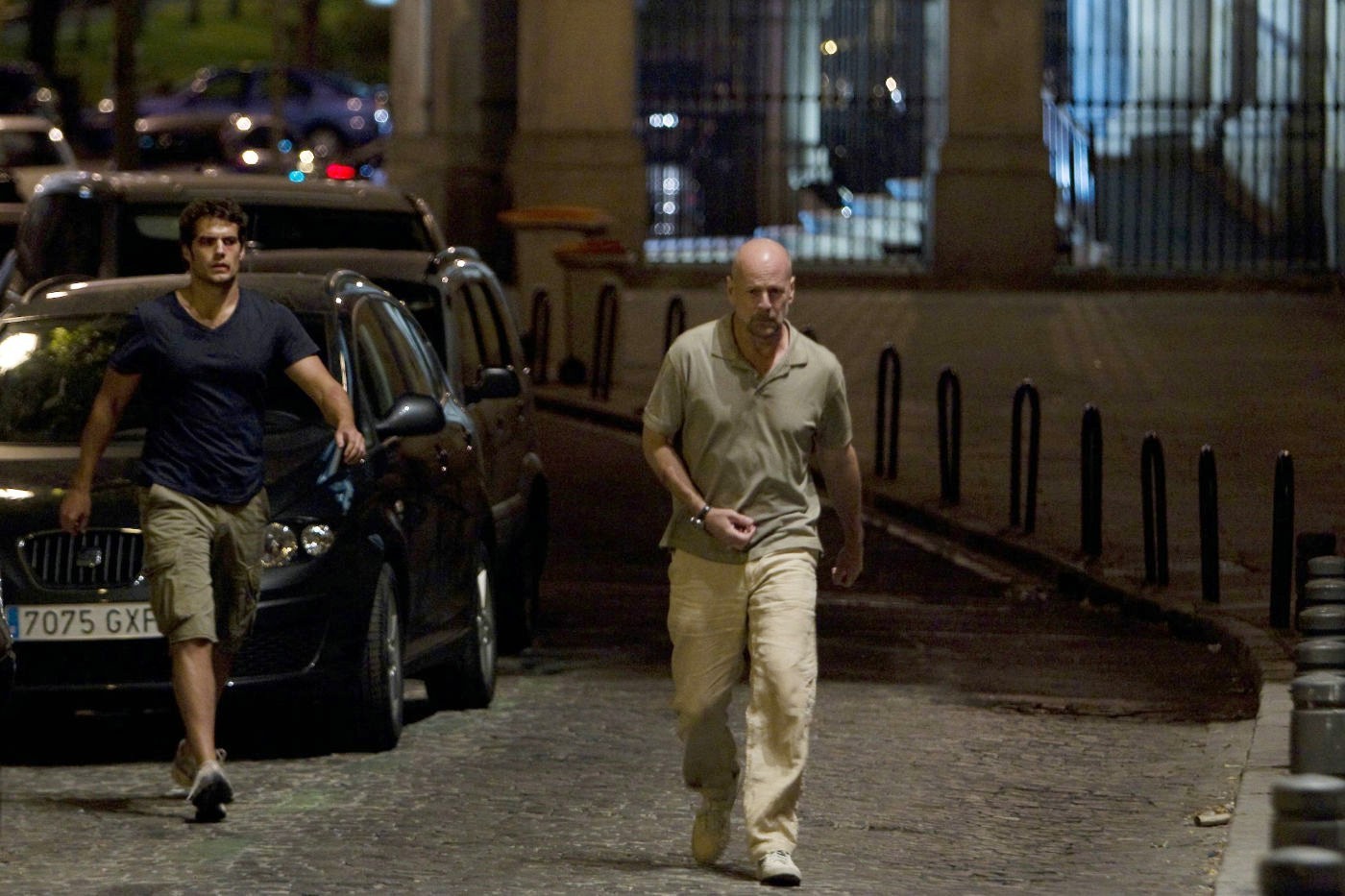 After the car crash.
Martin (Will`s father) shown up to save him from the car crash and revealed the truth of him as a CIA all this while and the kidnappers are going after a briefcase he took earlier. Unfortunately, Martin was murdered after meeting with his partner, Carrack.
Carrack and her man.
Will escaped from the gun shot and went to the US embassy to report on the incident happened but they pay no attention to his case. Carrack waited for him outside trying to help Will but he refused to go with her. Then later he started to find out that a man that his father has been contacting, Diego was killed too by Carrack's man.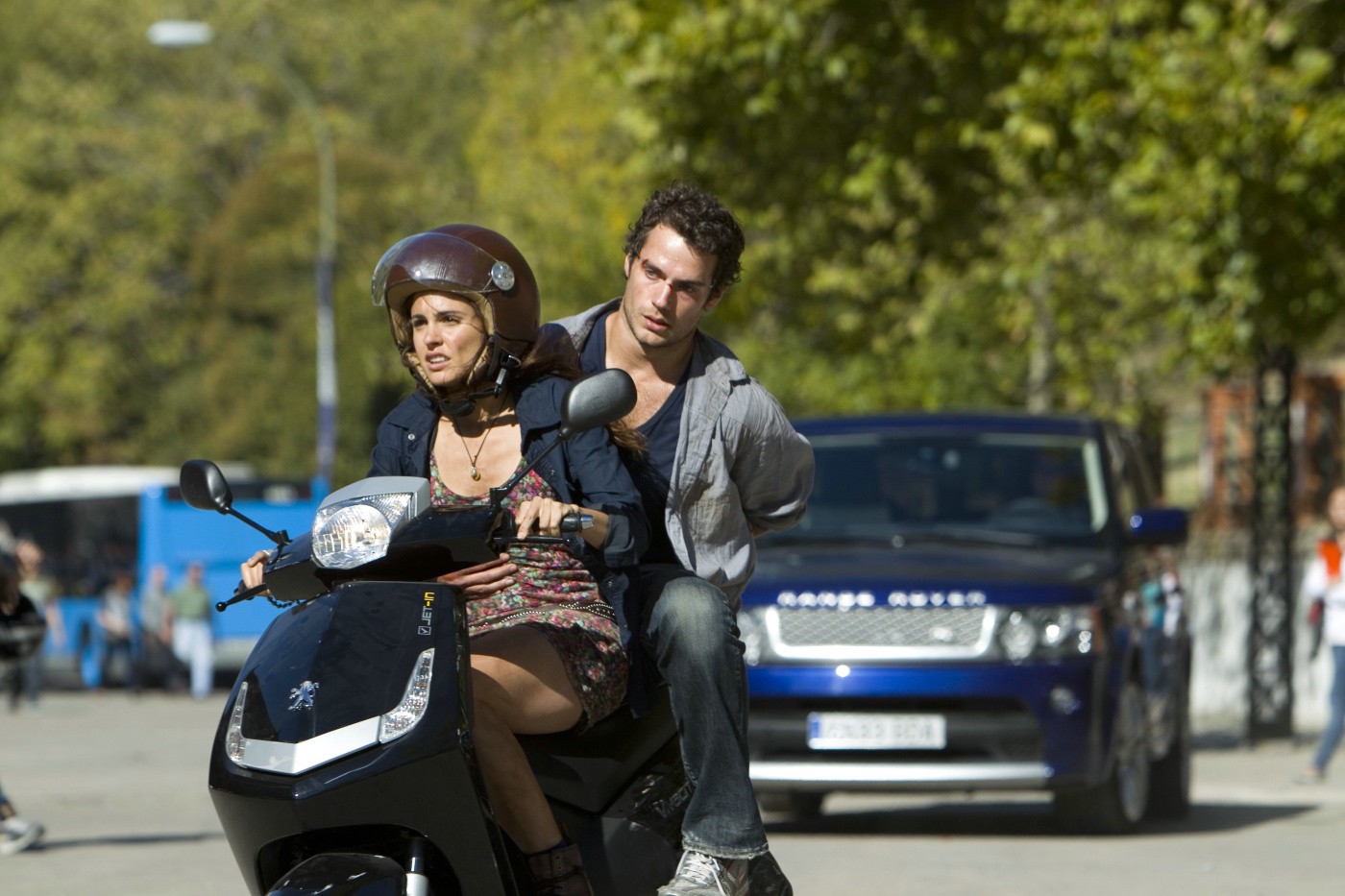 Running away from Carrack.
Here is how he discovered that the truth behind the briefcase and the missing of his family members with the help of his step-sister, Lucia, who he met in Diego office earlier.
Will.
Action :

Not much of breath-taking actions in the movie. Very typical car crash and on the street car chasing scene.
Storyline : Predictable and humdrum.
Humor : The sense of humor of the movie was very insignificant.


Emotion :

Not emotional at all throughout the movie.

Verdict : Storyline is pretty predictable, like who is gonna be killed and who will survive and so on. I thought Bruce Wills will be seen throughout the movie, but he only appeared for like 15 mins in the beginning of the movie only, quite disappointing as he is one of the popular action hero. If you were to ask me to watch again, I would give a BIG FAT NO, tho Henry Cavill is very cute in the movie but still story rather dull.

P.S. I cherish our friendship.
•••••
Nothing more to ask for
than what you are giving right now